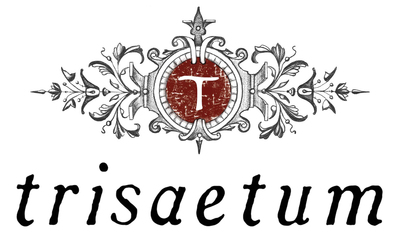 Tasting Room Associate
Newberg, OR, United States
Full Time
---
Trisaetum Winery is looking for a friendly, enthusiastic and hard working individual to join our team full time as a Tasting Room Associate. The primary function of this role will be to create an engaging and memorable experience for our tasting room visitors while encouraging wine, art, and club membership sales. However, you will not only spend time pouring wine in our tasting room and at our events, you will also have the opportunity to learn about and become directly involved with all areas of our Direct to Consumer business, including Retail, Wine Clubs, and e-Commerce.
Given that we are a small organization, we are always looking for quality team members who thrive on wearing many hats and seek the challenge of an environment where no two days look alike. If you have a passion for wine, love interacting with different people, and enjoy the challenges of logistics and multi-tasking, this is the role for you.
Responsibilities include, but are not limited to:
Actively promoting wine, art, and Club Membership sales
Maintaining excellent tasting room demeanor and professional standards
Performing opening and closing duties
Restocking retail areas
Assisting with inventory
Overseeing wine storage, packing and shipping for eCommerce and Club Shipments
Assisting with, and participating in, special events
Assisting with additional duties and special projects as requested
Requirements include, but are not limited to:
Ability to provide excellent customer service
Ability to remain calm and focused under pressure
Ability to articulate and speak comfortably in front of groups
Must have some sales experience; fine wine and/or luxury goods sales experience a bonus
Must be outgoing, self-motivated and friendly with a positive and team-oriented attitude
Must be computer literate, able to learn our POS system; competent in Word and Excel
Must be able to remain standing for extended periods of time
Must be able to multi-task and balance both long and short term deadlines
Must have outstanding organizational, verbal and written communication skills
Must be able to lift 40lbs repeatedly
Must be able to work a Friday – Tuesday schedule, including some evening events
Inventory control experience a bonus
Physical requirements of this role include standing for long periods of time and the ability to pack, ship, and move cases of wine in large quantities.
Education:
High School or equivalent
Experience:
Hospitality/Sales: 1 year
Licenses/certifications:
Must be 21 years of age and willing to obtain OLCC Server's Permit